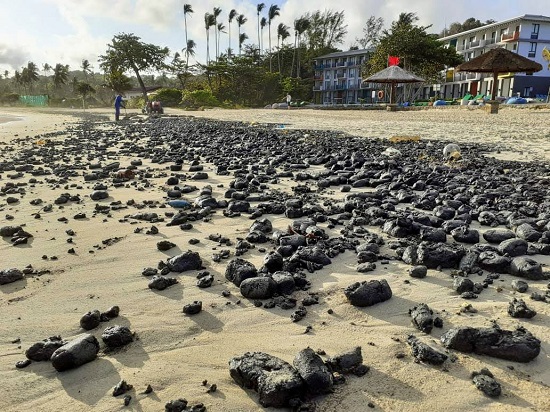 Strategic For Managing Environmental Impacts are –
Policy / Planning
Development / Construction of Facilities
Management of Resources
Management of Visitors
Marketing and Promotion
Education
Research and monitoring
Policy / Planning : 
Development plans which set out zones out sites for tourist use, determine rights of excess to areas and consider what short of activities are suitable for the area.
Develop and enforce regulations to control aspects of development and tourist activity on environmental quality standards.
Require environment impact assessments and monitoring for tourist development.
Carrying capacity the maximum use of any site without  causing negative effects on the resources, reducing visitors satisfaction, or adverse impact up the society, economy and culture of the area.
—–Three major components involved in carrying capacity : 
Ecological constraints or how many people can visit an area before the water and air become polluted or wildlife is disturbed.
Sociology cultural constraints or the number of people that can visit an area acceptable to the local residents.
Psychological constraints or the number people that can visit an area without feeling crowded or concerned about their impacts.
Zoning : 
A process where planners connect types of development or activity to specific areas.
Zoning approaches usually include several zones that range from those with no access or very limited access for visitors to those areas where tourist's facilities are allowed.
Zoning plans is the clustering of tourist's developments into particular areas where impacts can be dealt more easily.
Permits and Licenses : 
Permit systems require tourist operators or tourists to apply for permits to conducts certain activities within an area.
permits can sometime come with a fee and such revenue can be set a side for the provision of facilities for tourist use as well as for conservation, restoration and maintenance programs.
Development / Construction of Facilities : 
Consider Choice of sites and site design carefully to ensure minimal impact.
Use minimal impact construction techniques.
Use local styles of architecture.
Use recycled materials where possible.
Concern about design features which will minimize energy and other resources requirements.
Example of Environmental quality standards "for developing or building resort in a coastal area in mauritius.
A restriction on resort size to a maximum of 200 rooms.
A restriction on the maximum height of building to 12 meters.
A requirement that hotels with over 75 rooms must install water and sewage treatment plants.
A recommendation that regional architectural styles be incorporated in the design of facilities / building.
A requirement that facilities have at least 60% of their area given to landscaping.
Management of Resources : 
Development and use recycling, waste minimization and energy efficiency programs.
Use environmentally friendly products and technologies.
Management of Visitors : 
Design system which control visitors flows. " Visitors management system" is a way to control the numbers and flow of visitors as well their activities.
Use interpretation / education to encourage sustainable behavior.
Marketing and Promotion : 
Consider tourism concepts and products better suited to the environment.
Provide accurate information in advertising to ensure that visitors have appropriate expectation.
Education : 
Use effective interpretation services to encourage visitors to engage in more sustainable behaviors.
Provide environmental education for tourism personnel Ex- tour guide.
Develop codes of conduct for tourists, tourism business staff and owners.
Research and Monitoring : 
Support researches which seek to improve understanding of the tourism environmental relationship.
Monitor environmental change from tourism and environmental quality.
Strategies for Managing Social Impacts : 
Equity
Equal opportunity
Ethics